Original Compositions
My 9-movement work, "Paintings in Song: Visions of Norman Rockwell," part of a collaborative project with Cresendo Chorus and the Norman Rockwell Museum, was premiered at the new St. James Place in Great Barrington MA and Mattison Auditorium, Kent, CT. on April 1 and 2, 2017. "...by any measure, a triumph..." David Noel Edwards, The Berkshie Edge, April 4, 2017.
A series of preview performances featuring highlights from the work were given in 2016 at the Museum.
My composition "West Lake Cycle," performed by Crescendo chorus, has been honored with the Chorus America/ASCAP Alice Parker Award for 2014.

Original compositions are included on my CD - Look In, as well as the CDs Jazz at the Rock (Volumes I-IV), the DVD Arts at the Rock, and many multimedia productions.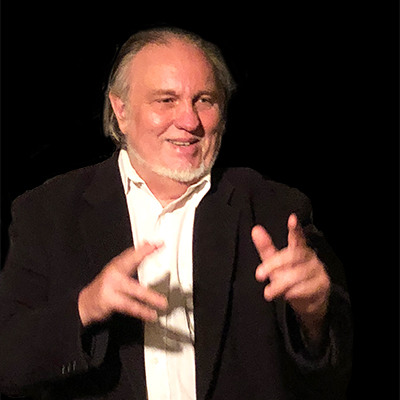 Full scores and parts for some of my compositions for chamber groups and full jazz ensemble are availablefrom J.W. Pepper.